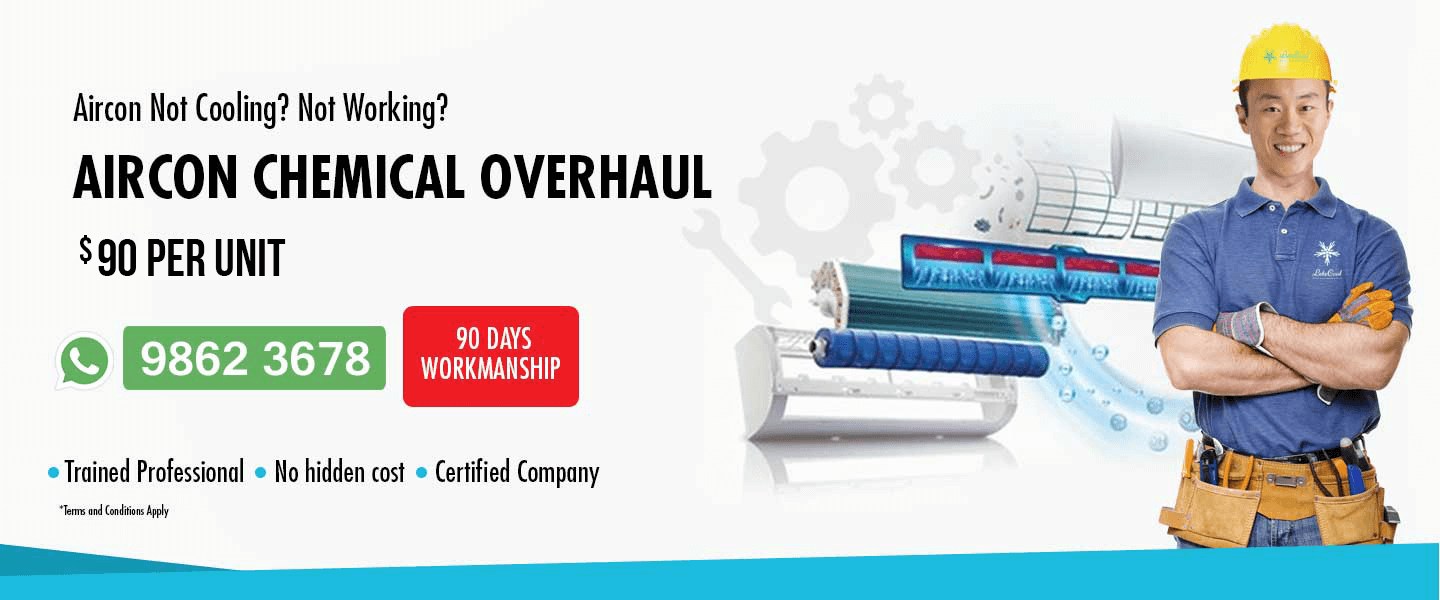 Aircon Chemical Overhaul Service
Process Of Chemical Overhaul  Service 
We do Systematic examination and fully clean the fancoil & Air filter using with a chemical.
Dismantling cooling coil & Blower, water tray clean with an anti-bacterial chemical with a high-pressure spray system.
we Check all safety circuits and electrical components & clean drainage pipe to clear blockages.
We ensure the aircon operates perfectly without any chocking or noise with sweeping & lubrication.
we test all your aircon unit after each servicing and repair works by our technician.
letscool Offers after-sales 90 days warranty
| unit | price details |
| --- | --- |
| 1 unit | $90 |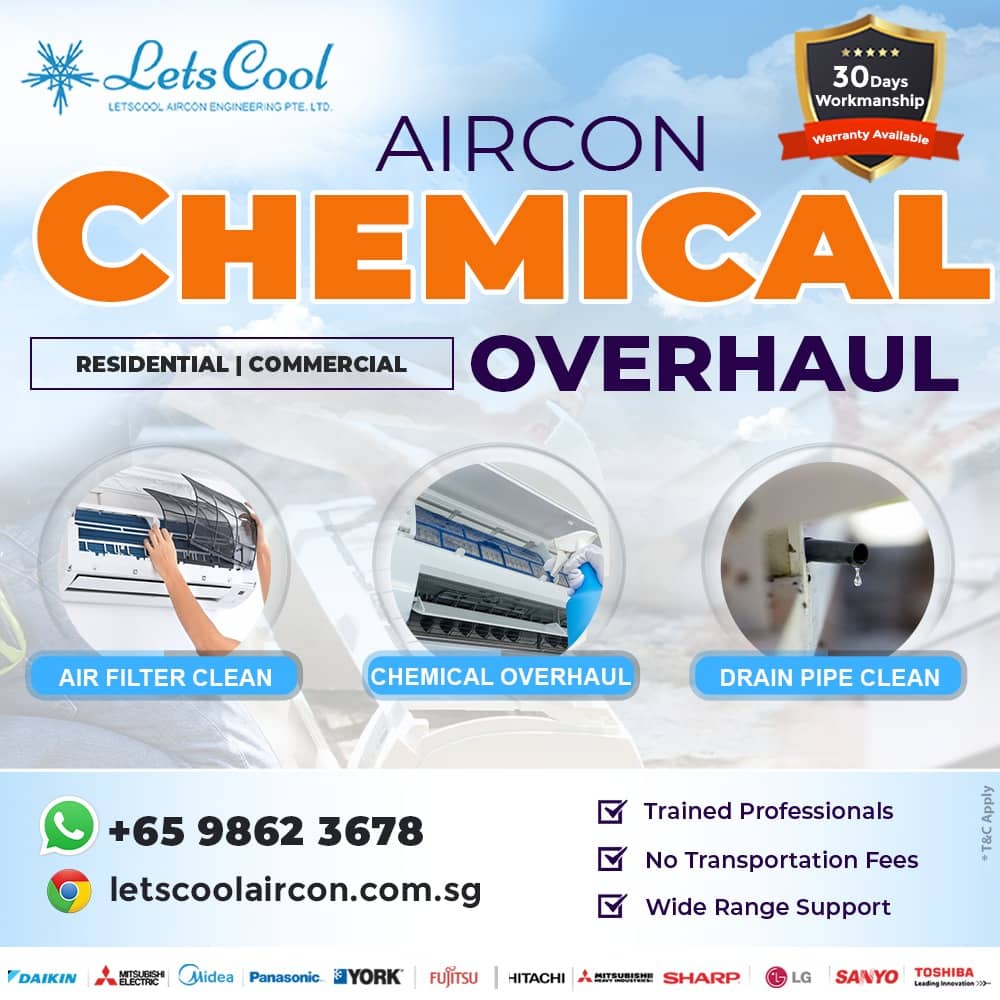 Book An Appointment with us easily
Process of Chemical Overhaul Service



what is aircon chemical overhaul service?
Aircon chemical overhaul means it's a complete cleaning of the aircon indoor unit. dismantling the part and clean using the chemicals. air filter, blower, steamer, cooling coil. after the cleaning assemble the aircon, it working like a new one.
Benefit of chemical overhaul
Chemical overhaul means, dismantling the complete Aircon parts and cleaning with chemical
this service time inspecting & clean all aircon components.
it improves our air conditioner performance and life span.
Difference between Aircon Chemical Overhaul vs chemical wash?
the main difference in aircon chemical was and overhaul is,
Chemical Wash: dismantle the main parts(fan blade, coil, filter, water tray) only and clean with the chemical, high-pressure water system.
Overhaul: Dismantle the complete indoor unit and take out the parts clean with the chemical, high-pressure water, after the reassembling complete test all parts is work done. Read more
how many chemical overhaul service required for your Aircon ?
We recommend a chemical overhaul service with once a year because we (letscool) fully dismantle the aircon parts and clean with chemicals. We also make sure your aircon fully functional without any flaws and give a high cool speed for you
Why to choose letscool for chemical overhaul service?
letscool has a well-experienced technician for chemical overhaul service support all brands. after our service gives 90 days workmanship warranty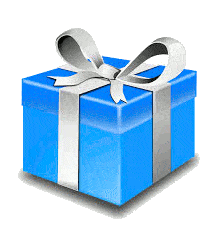 Want Exclusive Special offers?
We will send the special offers for both air conditioner servicing and installation to your whats app number