Air Purifier
Improve Indoor Air Quality using

HEPA Filter
Why We Choose Air Purifier?
In Singapore, climate changes from time to time so some airborne particles might be formed in our rooms, halls, or any other areas near us so we have to protect ourselves from that so Air purifiers is one of the best solutions.
Air purifier reduces the indoor pollutants and it gives refreshing air. So it helps you from not being affected by health issues like neurological infections, respiratory problems, Asthma problems, etc.
Air purifiers kill some unwanted viruses, bacterias, and odors so it helps to get clean air. It majorly helps us to live in a safe environment and it eliminates harmful dust and chemicals.
Most of the top brands in Singapore are inventing Air purifiers , Daikin is one of the top brands and has invented Air purifiers for Singapore people. It features a high performance filter so it reduces the fine particles of dust.
Daikin Air Purifier
Daikin is one of the best brands who are also selling an Air purifier with the best quality. Daikin is using streamer discharging technology so it kills many bacterias and viruses etc…
Daikin is using HEPA Filters in their Air purifiers so it reduces 99.97% of fine particles of dust. This type of high quality filter can easily purify large amounts of air in our rooms.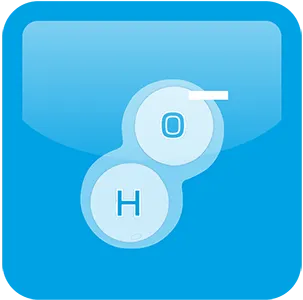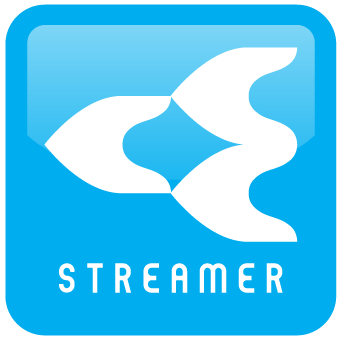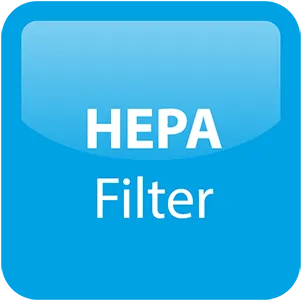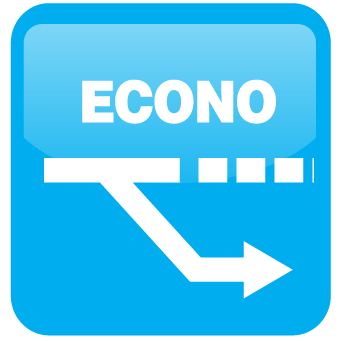 HEPA Filter Technolgy used in Daikin
importance of the HEPA filters is they incredibly filtered almost every small size of the particle. this filter capture virus, bacteria, pollen, PM2.5, allergens, and more.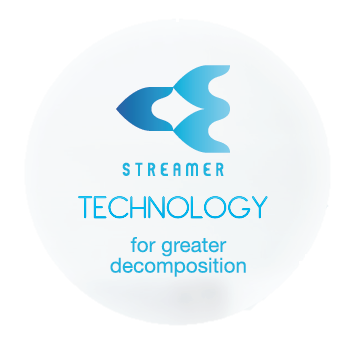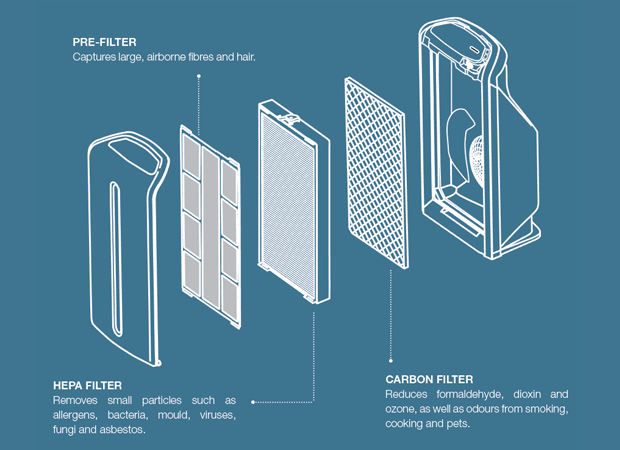 What will do?

CleAir Streamer Air Purifier
The CleAir Streamer Air Purifier by Daikin has been proven to eliminate 99.9% of the flu viruses, bacteria, and pollen. It creates the perfect living environment for you and your loved ones. Because there should be no reason to be anxious about spending time with loved ones.
The streamer discharge is a type plasma discharge that produces "high-speed electrons". These electrons have high oxidative power in a three-dimensional, wide range. This makes them 1,000 times more efficient than general plasma discharge (glow).
This technology combines high-speed electrons with air components to produce a strong oxidative power that can continuously attack odors, bacteria and indoor pollutants like formaldehyde.
In collaboration with universities and public research institutions, we have shown that the system can attack harmful substances like norovirus, influenza virus, and toxins that can cause food poisoning.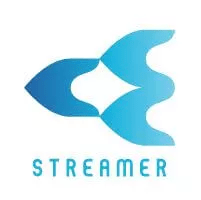 Patented Streamer Tech
Daikin's patented Streamer technology is used to remove viruses, bacteria, and odors absorbed by the air purifiers. This allows for the maintenance of cleanliness in filters and water tanks, which prevents mold and bacteria growth and reduces the need to replace filters.
Streamer Technology is only applicable to the

MC40UVM6/MC55UVM6 or MCK55TVM6
Only applicable to MCK55TVM6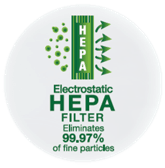 High Efficiency Electrostatic HEPA Filter
Daikin's CleAir Air Purifiers come with Electrostatic HEPA filters, which can remove up to 99.97% fine particles. HEPA Filters have many benefits:
Caputuring particles with higher efficiency

Clogging is less common

Non-Electrostatic filters rely on the mesh size to capture particles.

 

Fine mesh is essential for effective filtering. This makes it more susceptible to clogging.

Electrostatic HEPA filters capture particles in the air using electrostatic forces.

 

It can filter more air with a lower risk of clogging.
MC30VVM-H

MC40UVM6

MC55UVM6

MCK55TVM6

Colour

White

Colour of air outlet

Grey

–

Mode

Air Purifying Operation

Air Purifying Operation

Humdifying Operation

Applicable room area*¹

Air Purification

m²

21.5
(13.2m² purified in approx. 20 minutes)

31
(13.2m² purified in approx. 15 minutes)

41
(13.2m² purified in approx. 11 minutes)

41
(13.2m² purified in approx. 11 minutes)

Air Purification + Humidification

–

41

Prefab : 23
Wooden : 14

Power Supply

1 Phase, 220 – 240/220- 230V, 50/60Hz

Plug Shape

C Type

Mode

Quiet

Low

Standard

Turbo

Quiet

Low

Standard

Turbo

Quiet

Low

Standard

Turbo

Quiet

Low

Standard

Turbo

Quiet

Low

Standard

Turbo

Airflow rate

m³/min

1

1.5

2

3

1.1

1.8

2.8

4

1.1

2

3.2

5.5

0.9

2

3.2

5.5

1.7

2.4

3.2

5.5

Power consumption

W

5.5

6

11

16

7

9

13

23

8

10

15

37

7

10

17

56

11

14

19

58

Sound pressure level

Db

19

29

33

44

19

27

36

49

19

29

39

53

19

29

39

53

25

33

39

53

Humification*²

mL/h

–

200

240

300

500

Dimensions

mm

H455 X W280 X D189

H500 X W270 X D270

H700(718 with caster) X W270 X D270

Weight

kg

5

6.8

9.5 (Without water)

Dust Collection Filter

Electrostatic HEPA Filter

Humidifying method

–

Evaporation type Elecment

Tank Capacity

–

About 2.7L

Optional Accessories

Replacement

Filter

Dust Collection

BAFP001AE (1 Sheet)
Purchase of new filters is needed after about 2 years) *²

KAFP080B4E
Purchase of new filters is needed after about 10 years) *³

Deodorising

BADP001AE (4 Sheets)
Purchase of new filters is needed after about 3 months) *²
(approrox 3 months/ sheet X 4 sheets = 1 year)

Humidifying

–

KNME080A4E

Country of Origin

Korea

China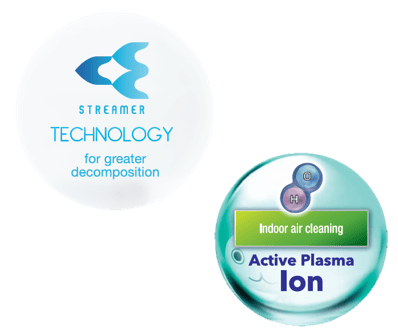 Double Method
The Double Method is a combination Active Plasma Ions and Streamer Technology that Daikin air purifiers use. The active plasma ions are released and destroy pollutants in the air. The pollutants that have been captured by filters will be destroyed by streamer radiation in the machines. Double Method can ensure that both the inside and outside of the machine produce the purest air possible.
*Double Method is only applicable to MCK55TVM6 or MC55UVM6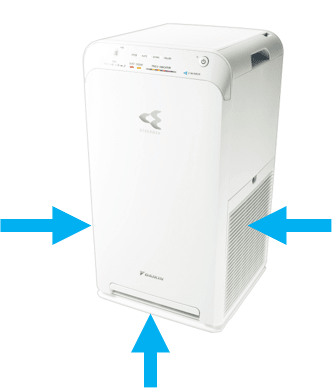 3D Powerful Suction & Unique Design
The air outlet is located away from the inlet, optimizing the intake of air. This allows for the maximum amount of dust to absorb and be purified within a time frame.
This vertical arrangement is unusual in comparison to conventional models, which are stacked horizontally. This allows for air purification and reduces noise.
Air Purifier Is Needed for Home/ Office?
In Singapore pollution has been increasing day by day so to overcome that we need to use Air purifiers. The coming years, Air purifiers are really a must for every home. It gives some fresh air for everyone.

It also prevents many viruses and bacteria. because currently, we are facing COVID-19 so in the coming years there may be many other viruses that might be formed so we have to prevent it before it comes.
We are only selling top branded Air purifiers like Daikin so it helps you to get high indoor quality. Daikin Air Purifiers are developed with top-notch design with high quality performance.

Preventing any other dangerous virus in the coming days we can make a smart investment of buying an air purifier now.
Key Benefits of Daikin Air purifiers
Daikin Air purifier contains powerful humidification so it prevents any virus or Air dryness.

Compact designs and powerful performances.
Electrostatic Hepa Filter has been used.
Easy to handle: You can take Air purifier whichever place you want
In some Models, Air purifiers come with a remote controller
We can easily reduce the home dust, cigarette smells, etc.. by using Daikin Air Purifiers.
It hugely increases the indoor Air Quality.