Aircon Service Singapore
Best Aircon Service Company in Singapore, We are Doing Multiple Type of Air Conditioner Servicing And Installation. Aircon General Service, Chemical Wash, Chemical Overhaul, Installation, Gas Top-up, Ac Repair.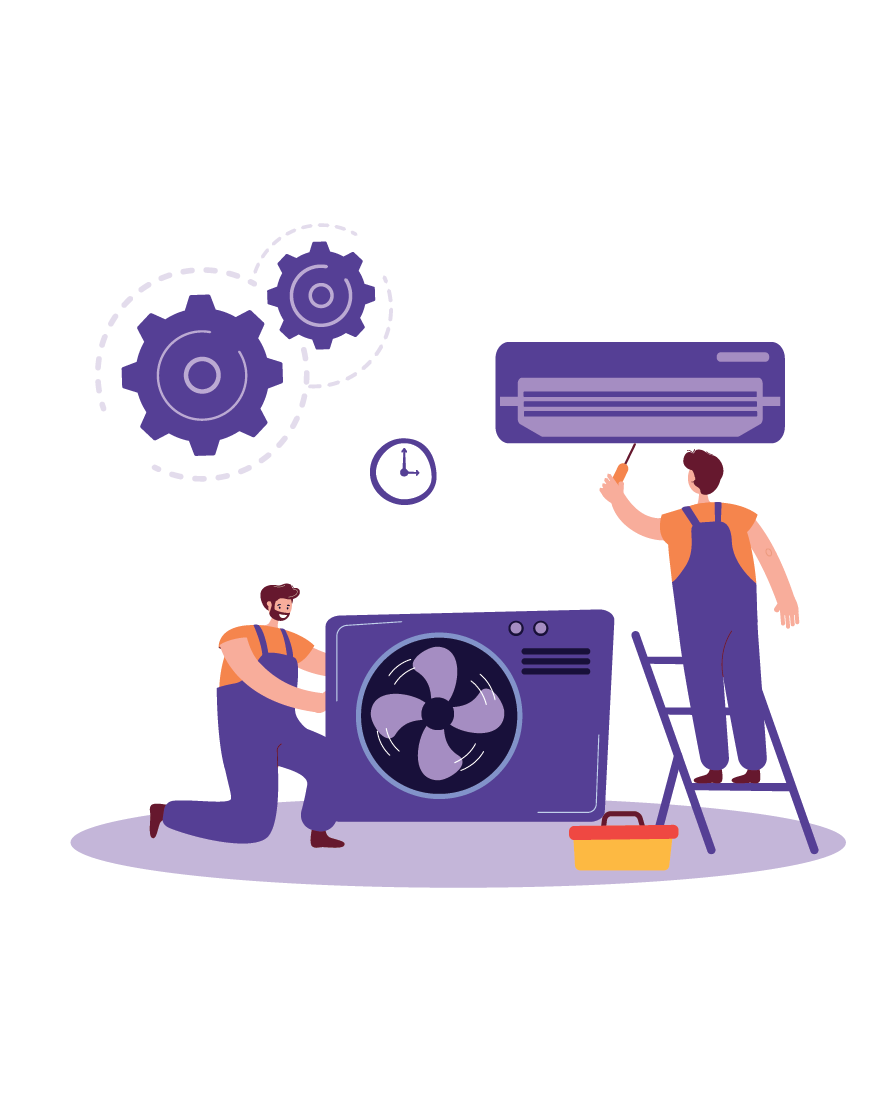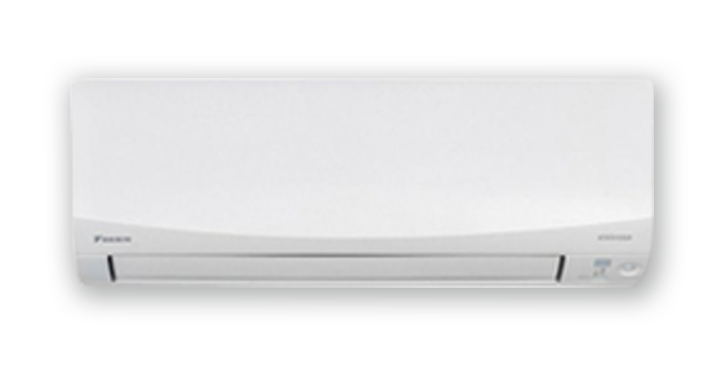 Letscool have 25+ years of experience in the Airconditioner industry service and installation.
Not working?
Not cold faster?
Water leakage?
Gas top-up?
Noisy problem?
New AC installation?
Aircon replacement?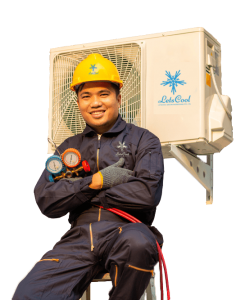 Letscool Aircon and Services
Best aircon company in Singapore and has more than 25+ years of experience in the aircon industry more reliable and trusted company for Aircon servicing and Aircon installation and aircon maintenance for both commercial and residential units with one time and contractual maintenance as well along with the latest equipment and quality products.
We have professionally trained and technical staffs and we do full support for Singapore with all brand and all model support major brands like Mitsubishi (Electric and Heavy industries), Daikin, Panasonic, Midea, etc,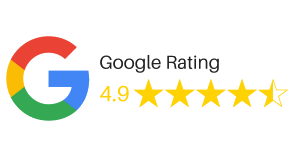 Our showroom
You can visit our Singapore Aircon showroom and explore all Aircon brand at one place . Letscool offers a wide range of options for our customers so they can choose the best possible Aircon brand as per their wish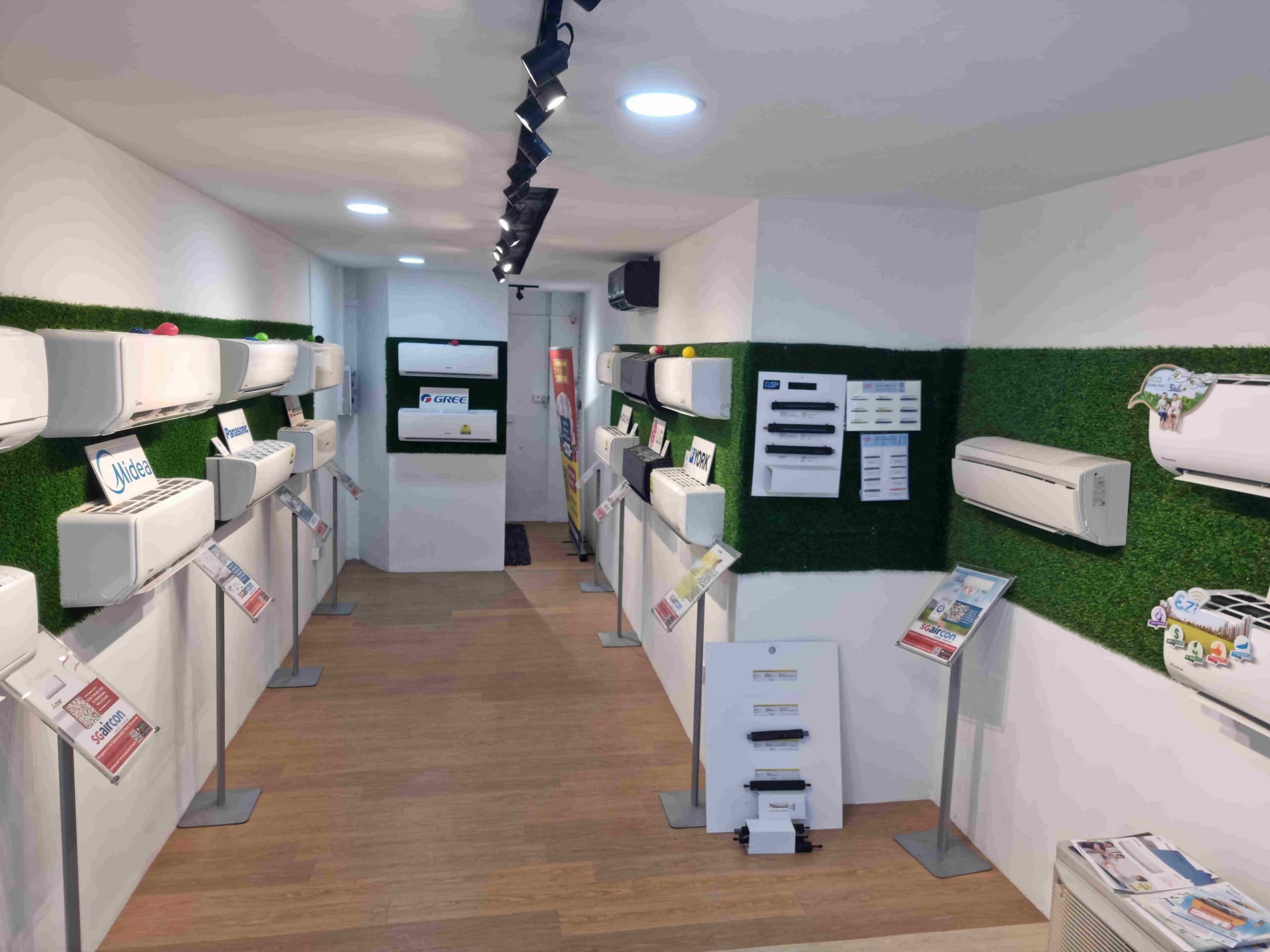 Our showroom
You can visit our Singapore Aircon showroom and explore all Aircon brands at one place . Letscool offers a wide range of options for our customers so they can choose the best possible Aircon brand as per their wish.
Book An Appointment with us easily
Recent Aircon Servicing Pictures
Do You Have This Aircon Problem?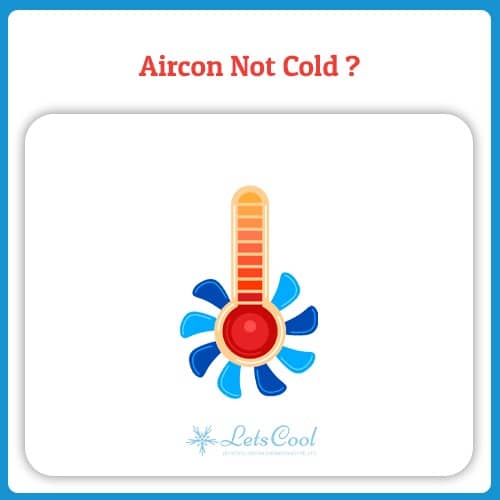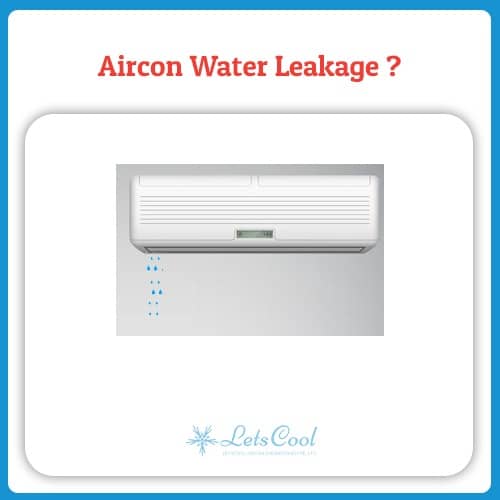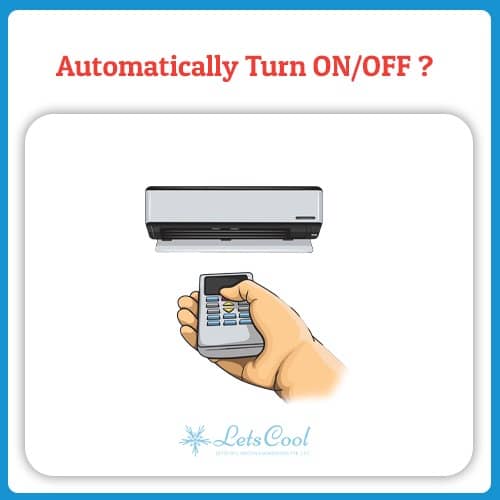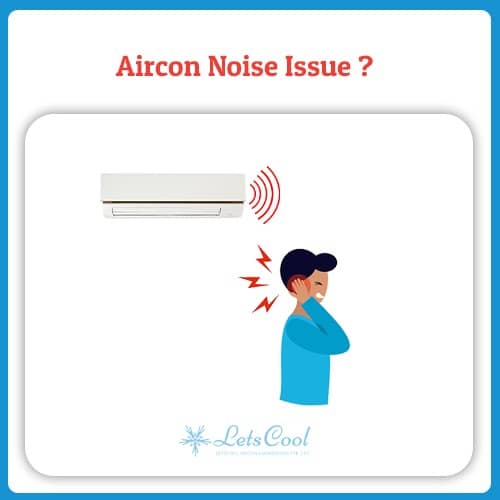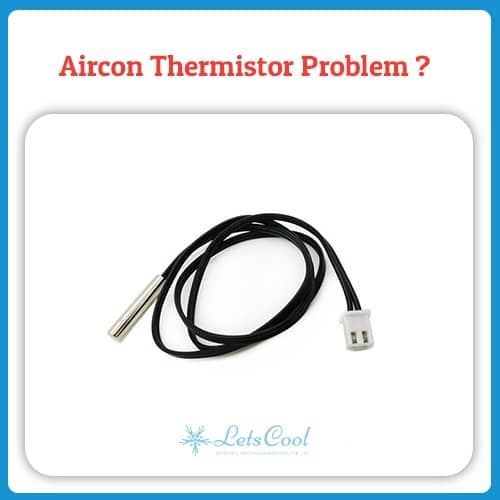 25+ years Experienced
Trusted
Aircon Company
Make An Appointment
Aircon service & Installation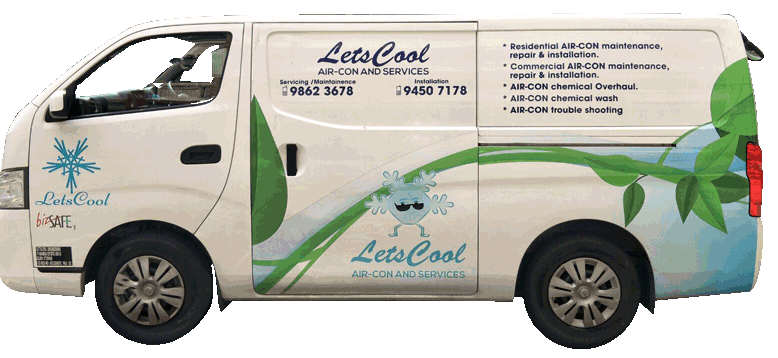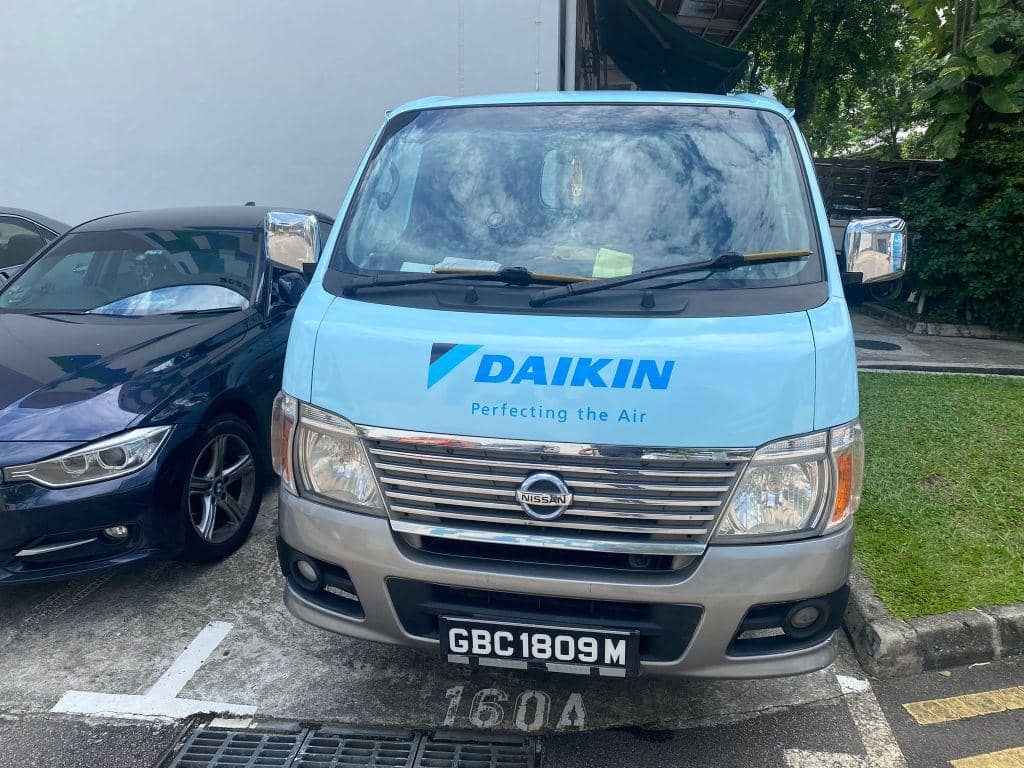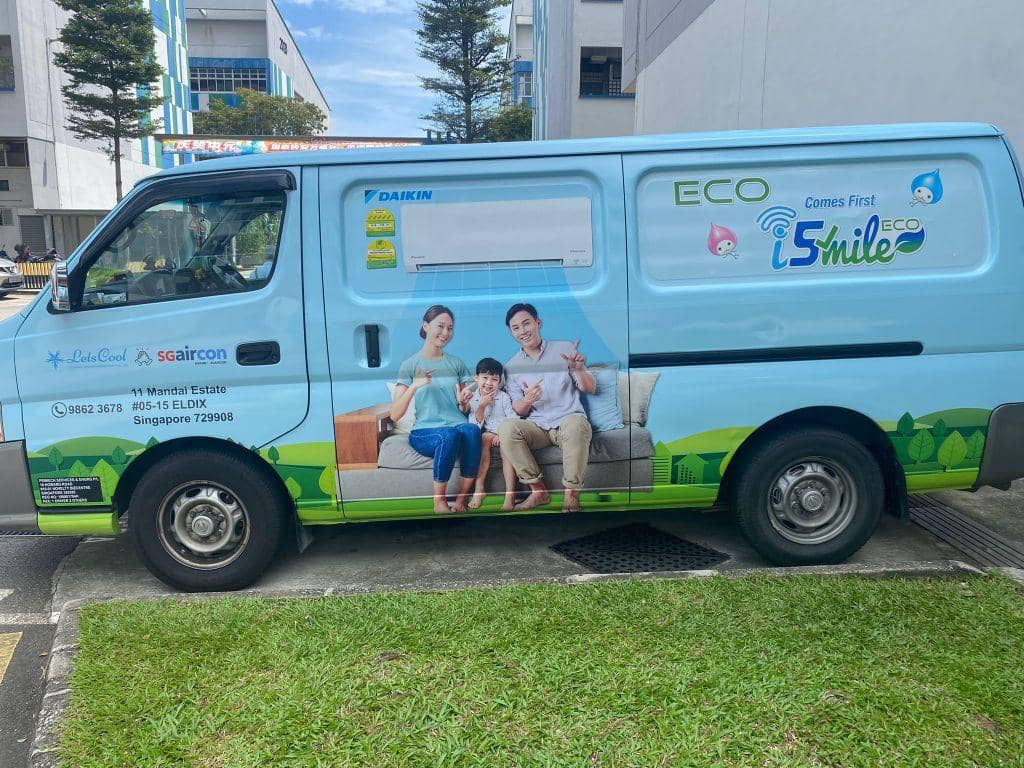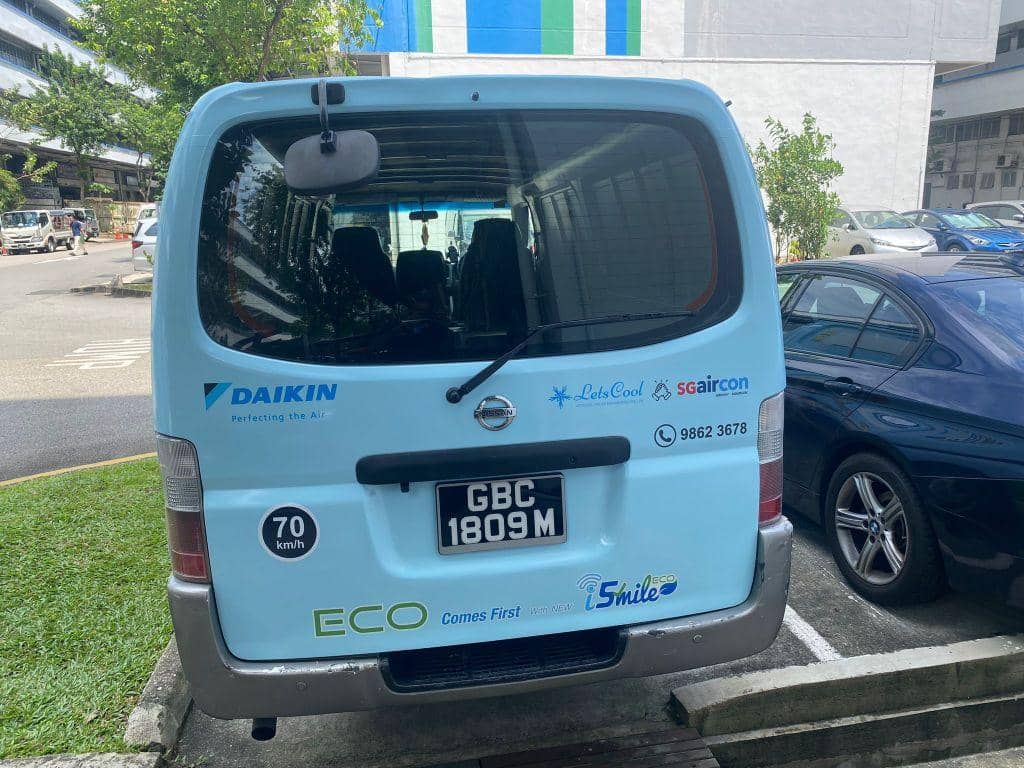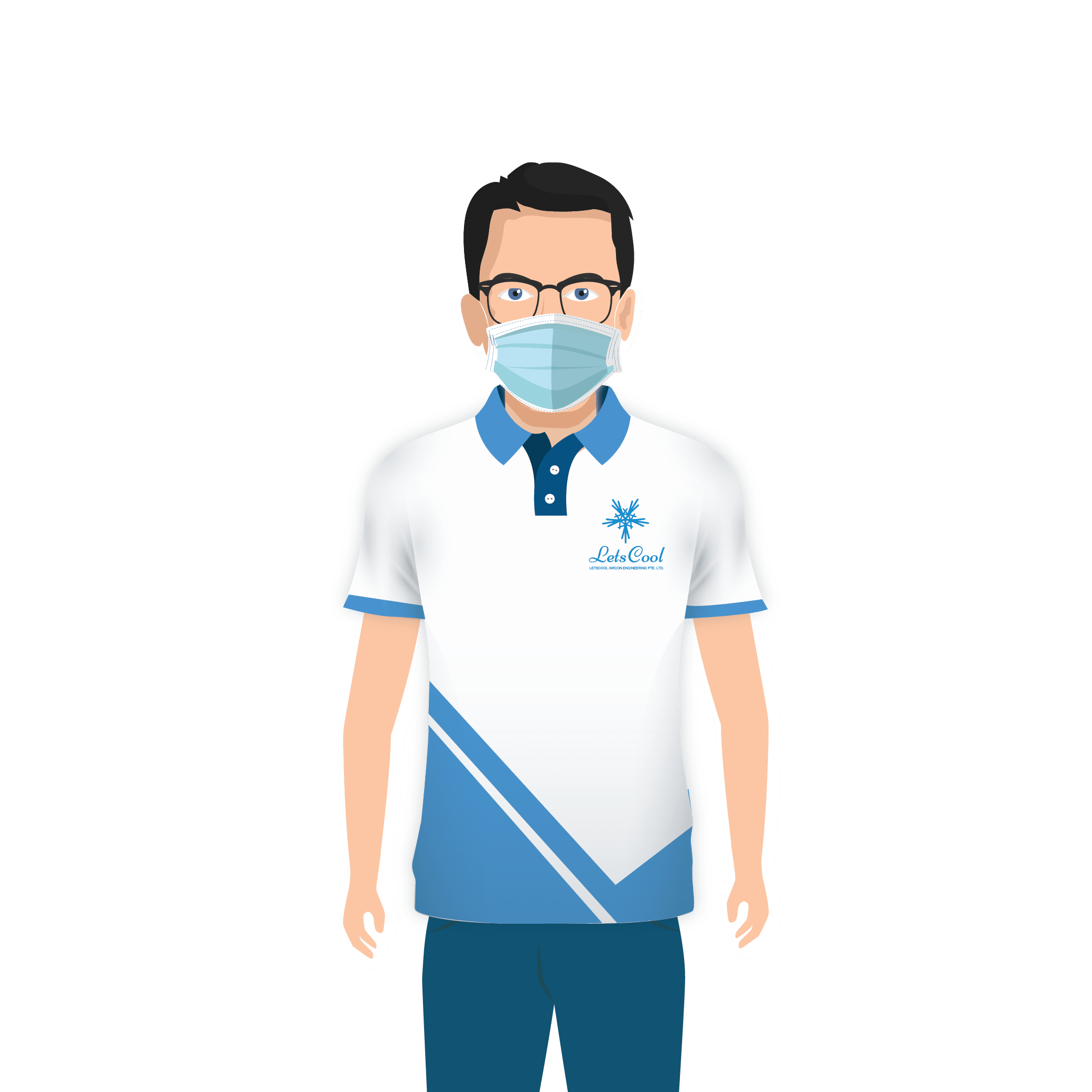 Covid-19
We follow all rules and safety guidelines.
We are fully vaccinated
Our technicians have 14 days once SWAB test by MOH
Wearing mask
Sanitize hands
Keep safe distancing
Book your Aircon servicing with us.
Check whether the condenser coil is properly cleaned or not. if it is properly cleaned then your aircon will produce a colling air.
It mainly occurs due to some dust or dirt clogged in the drain line. So check a nearby Aircon service company to solve this issue
Aircon noise problem?
Due to fan belt problem or else dust or dirt are formed in the ac unit. if you clean the blower and air filter that will reduce the noise
your aircon properly working, but sometimes it will automatically turn off and again turn on else your aircon light blinking and indicate error code.
check the gas pipeline every service. a gas pipe may leakage and check the gas level if its low call nearby Ac service just refills the gas.
In most of the cases compressor problem mainly comes from the broken or faulty capacitors, else compressor refrigerant gas pipe may be damage.
NOTE: Our suggestion to every customer is maintained your aircon 3 months once for residential and monthly once for commercial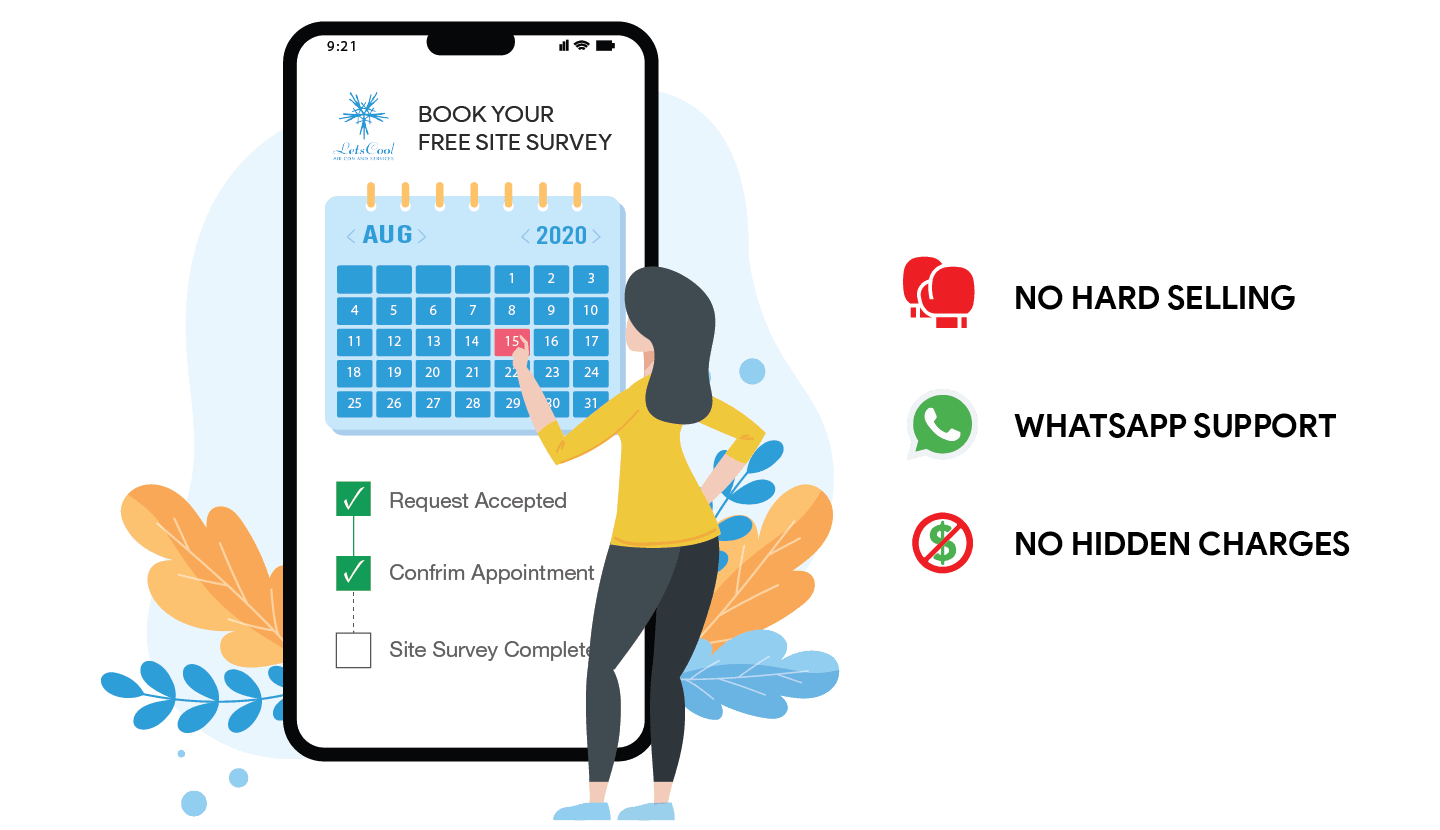 Book
FREE SITE SURVEY
For Aircon installation
Want to Know?
Yearly Aircon Service Contract
Save More With Aircon Servicing Contract.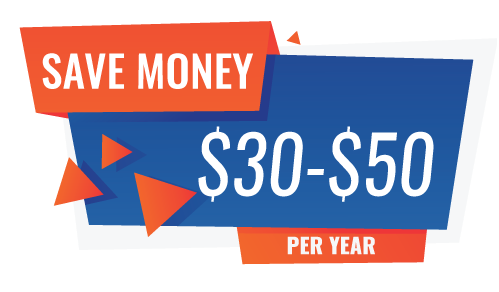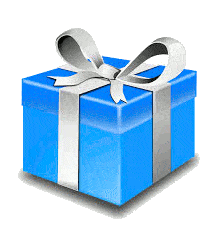 Want Exclusive Special offers?
We will send the special offers for both air conditioner servicing and installation to your whats app number
Check Our Previous Work
We have the professionals aircon installation team for installing the split and centralized air conditioner units. We supports all brands and models for installation to HDB, CONDO, RESALE flats.
we support all pales ins singapore like Boon lay, Bukit bedok, Bukit panjang ,Chin bee, Choa chu kang, Clementi, hill view, holland, punggol, central, etc….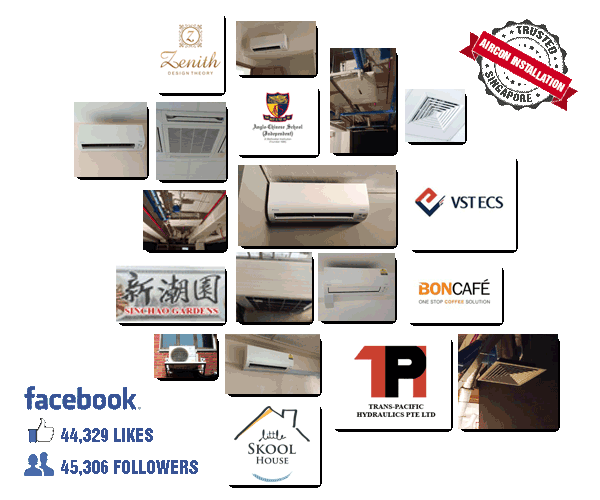 Available Aircon Service Locations, Singapore.
When should I change my old existing aircon, and Why should I change it?
If your aircon has been working for 10 years or above you should replace it. Because the old aircon will give more troubles like leaking, noise issues, low cooling, bad odor, etc. Even if you want to extend the lifespan of your aircon by chemical overhaul service, you may not be able to do chemical service after a certain year. Because your aircon conditioner is not ready to do that. so automatically your aircon reduces their lifespan so that you might lose a lot of money for repairs. If you want to avoid such issues, you should replace your existing one and save your cost.
How often do we have to service our air conditioner?
Aircon Maintenance is more important to us from not getting into several issues that arise from aircon. If you avoid aircon servicing, You should be ready to face a lot of aircon trouble and lose your money. So we are here to give the best guide that you should do the aircon servicing for your air conditioner to keep the best performance and stay for long years.
Aircon General service

– 3 months once / Year

Aircon Steam Cleaning

– 4 months once / Year

Aircon Gas Top Up

– Based on your aircon PSI (Volume of Usage) / Year

Aircon Chemical Wash

– 6 months Once / Year

Aircon Chemical Overhaul

– Yearly Once

Aircon Repair

– (Thermistor Fault, Error code issue, Fan motor broken, etc.,)
Note: As you continue to do your aircon service through our Letscool, we give more extra offers to you.