VRV & VRF Aircon Service & Maintenance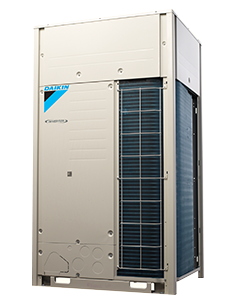 Trusted Aircon service Company- Letscool
Letscool aircon company provides quality of aircon service & maintenance at an affordable price in singapore. we are doing all kinds of air con servicing for all kinof system such as centralized aircon, duct aircon, vrv aircon, vrf aircon, split aircon.
What is VRV Aircon?
VRV (Variable Refrigerant Volume) air conditioning systems are a cutting-edge HVAC solution that offers superior efficiency and precise temperature control. Developed by Daikin, these systems are designed to provide heating and cooling to different zones within a building, all while minimizing energy consumption.
The Benefits of VRV Aircon Systems:
Energy Efficiency: VRV systems are known for their exceptional energy efficiency, thanks to their ability to modulate the refrigerant flow based on demand. This results in reduced energy consumption and lower operating costs.
Zoning Capabilities: VRV systems allow for individualized temperature settings in different areas or rooms. This zoning capability optimizes comfort and minimizes wasted energy.
Heat Recovery: Some VRV systems offer heat recovery capabilities, allowing them to capture and redistribute excess heat from cooling zones to heating zones. This heat recovery feature further enhances energy efficiency.
Precise Temperature Control: VRV systems provide precise temperature control, ensuring occupants' comfort regardless of external weather conditions.
VRV Aircon Service & maintenance
VRV (Variable Refrigerant Volume) aircon service and maintenance are crucial to keep these advanced HVAC systems in top shape. VRV systems are known for their energy efficiency and precise zoning capabilities, making them popular for homes and businesses. However, if not properly maintained, their performance can suffer, leading to higher energy bills and potential breakdowns.
Professional VRV aircon service and maintenance involve a thorough checkup by certified technicians. They clean or replace air filters, check refrigerant levels, inspect and clean coils, ensure good airflow, and assess overall system health. These steps help boost energy efficiency, reduce the risk of breakdowns, and maintain consistent temperature control in different areas.
Regular VRV aircon service and maintenance extend the system's life, lower operating costs, and reduce the chance of unexpected issues. To ensure your VRV aircon keeps working efficiently, it's important to schedule regular professional maintenance.
When it comes to expert servicing and maintenance of VRV aircon systems, Let'sCool Aircon is your go-to choice. Our experienced technicians are experts in VRV systems, committed to optimizing their performance. Let'sCool Aircon is your trusted partner for ensuring your VRV aircon runs smoothly, providing comfort and energy savings all year round.
Book An Appointment with us easily
VRF Aircon Service & maintenance
What is VRF aircon System?
A VRF (Variable Refrigerant Flow) aircon system is a sophisticated HVAC solution for efficient heating and cooling in homes and businesses. It provides precise temperature control in different areas by adjusting the flow of refrigerant as needed. VRF systems are known for their energy efficiency and quiet operation, and they can recover and redistribute heat, reducing energy consumption. This technology is highly adaptable and ideal for modern buildings seeking flexible climate control options.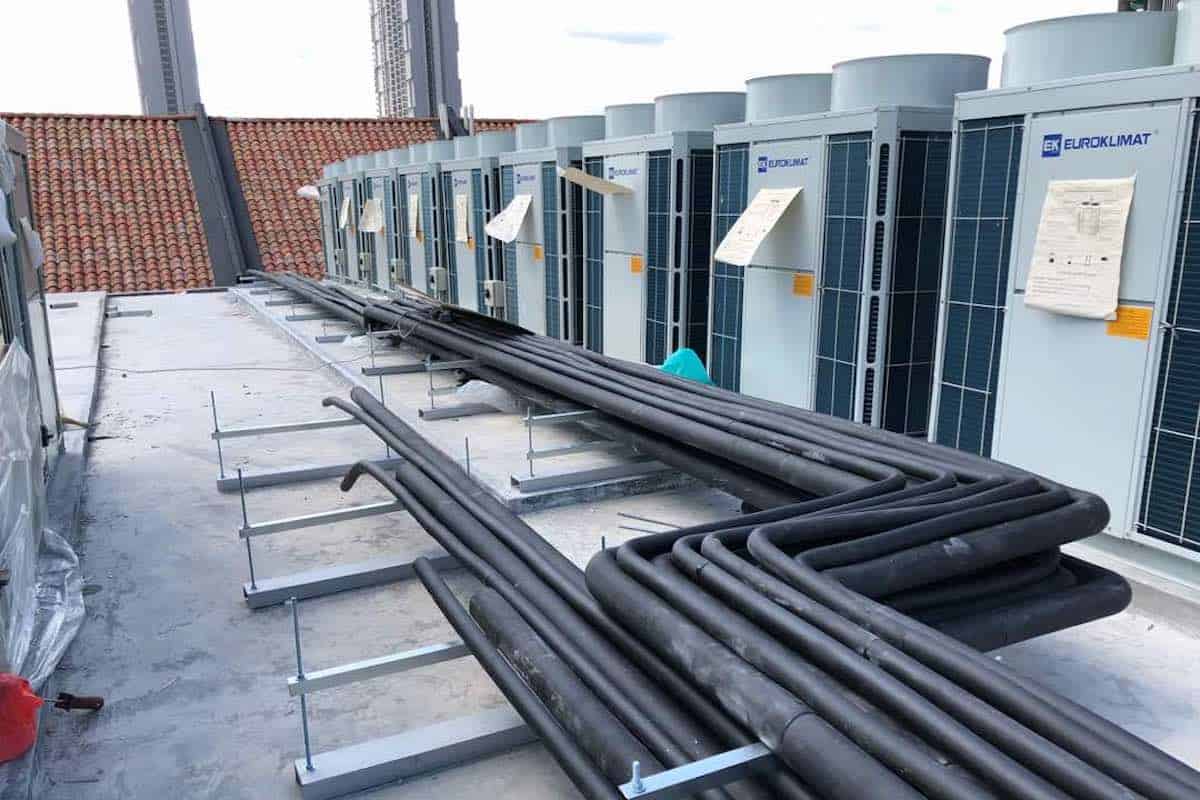 What is VRF Aircon Service
VRF (Variable Refrigerant Flow) aircon systems are renowned for their energy-efficient cooling and heating capabilities. To maintain their optimal performance and extend their lifespan, regular VRF aircon service and maintenance are essential.
What our service includes:
Cleaning and inspecting indoor and outdoor units.
Checking and replenishing refrigerant levels.
Cleaning or replacing air filters.
Ensuring proper airflow and ventilation.
Conducting system diagnostics for any issues.
Routine maintenance not only enhances energy efficiency but also prevents unexpected breakdowns, reducing long-term operating costs.
Why to choose Letscool for Your Aircon Need?
At Let'sCool Aircon, we are experts in VRF & VRV aircon service and maintenance. Our skilled technicians are committed to ensuring your system operates at its best. We offer top-quality service at affordable prices, making us the preferred choice for VRF & VRV aircon maintenance in Singapore. Your comfort and satisfaction are our priorities 👍