Aircon Chemical Wash Service
Process Of Chemical Wash Service 
We do Chemical Cleaning of the Filters, Blower wheel & Fan Blade
Clean the Evaporator Coils for avoiding the bad smell
Clearing & Cleaning of Blockages in the Water Tray and Drainage Pipe
we make sure the blower fan motor in optimal condition and maintain it.
our technician will  Inspect your System and rectify any Flaws if it occurs
we provide after-sales 60 days workman warranty
Our Prices: 1 Unit- $70
2 and above units – $60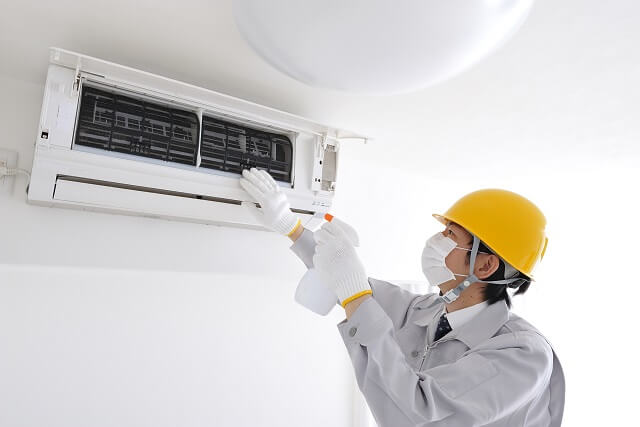 Contact now Get Appointment within 5 minutes 
What is Aircon chemical wash?
Aircon chemical wash is clean the air filter, steamer, cooling coil using the cleaning chemical by the experienced technician. after the chemical wash aircon blow speed like a new. The chemical wash price is 70$per unit.
Benefits of chemical wash?
chemical wash – in this process of cleaning using the antibacterial chemical to clean the aircon conditioner. it kills the bacteria and fungus on your air conditioner after clean will produce the clean air
Why to do chemical wash for aircon Twice a year?
Residential Aircon mostly cleaning with the chemical twice a year, because of the indoor dust store on air-conditioned blower and filter, that dusty down the aircon performance and make smelled air and produce the bad bacteria. so we should clean the steam and blower filter using the antibacterial chemical it destroy the bad bacteria and makes fresh and good air circulation.
If aircon not clean with Chemical, what will happen next?
if not do with aircon chemical wash more than 6 months, your aircon will be made a bad smell and it cause health issue for asthma patients & children.
it also affects your air conditioner parts, so it will not give more life
Why to do Aircon chemical wash service with letscool?
letscool has experienced technicians, so they will make your aircon works better comparatively before.
Letscool provide after service give 60 days workmanship warranty