Are you looking for the best aircon? Singapore is a tropical place, so normally we could not live without an air conditioner in our home/office. If you decide to buy an aircon for your home or office, you will be confused about choosing the best aircon. These days, many brands are selling in the air conditioner market for aircon Installation, so It is not easy to choose which one is buying. So that we guide you here to choose the best aircon in Singapore.
Factors to be considered when choosing the aircon: 
You should decide first which type of aircon you want? 
if you want to cool just one room, go for a Split air conditioner. But if you need to cool a whole building, Centralized air conditioning might be the way to go. Remember, the choice depends on the size of the area you want to cool.
1.Split air Conditioner 
Split aircon is the best choice for home these days. For Split aircon, consider two types: single split aircon (one Fan coil to one Compressor)and Multi split aircon ( Multi Fan coil to one Compressor). Split aircon performance is quieter and highly energy-efficient compared to other brands.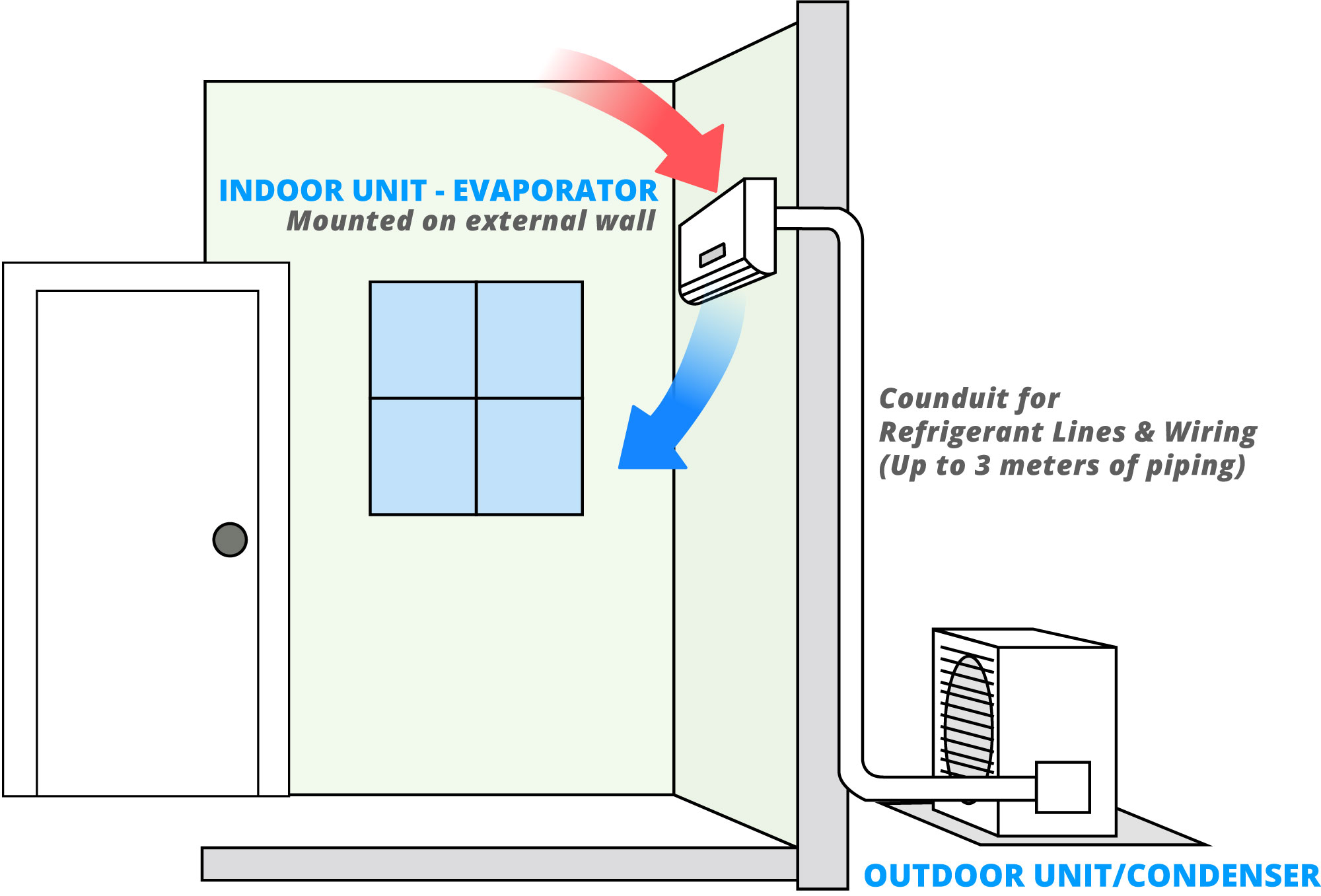 2.Centralized air Conditioner 
Centralized aircon is suitable for all places like home, office, restaurant, etc. This type of aircon is more effective and Cool evenly in all the select places. A centralized aircon will be placed concealed in the ceiling so that you get to save space and the aircon looks very pleasing. and This is a more cost-efficient solution for large spaces and more energy consumption.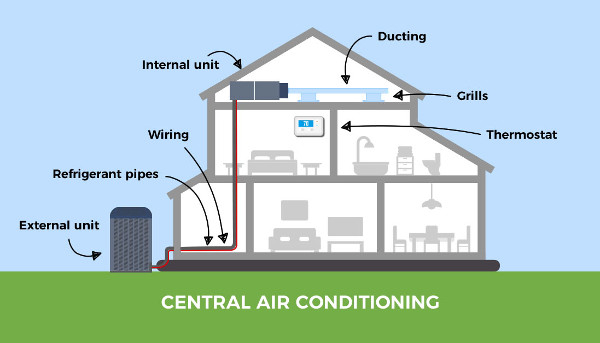 You should know the correct aircon price for aircon Installation 
The air conditioner price is based on your room size (BTU). Before choosing the aircon, you should know the room's BTU size. For Example (9000 – is for the room, 12000 – is for the master bedroom, and 18000 is for the living room ). When you get the correct BTU size, you could easily find the prize for that. And compare the price to other aircon service providers, then get the appropriate price and aircon. You can choose a professional aircon service provider who will help you properly. 
Choose a good energy-efficient rating (EER)
A five ticks system measures the energy-efficient rating. The five ticks system is considered for high energy consumption to save your electricity bill and get more features. 
To find a reliable aircon provider
You can choose an Accredit able aircon service provider. A reliable service provider will provide the best brands that include the best warranty. and You could get the best yearly aircon servicing contract also at a reasonable price from them. If your aircon has any Fault, You call them, the service provider will handle your aircon professionally. So that you could easily save your money and Time.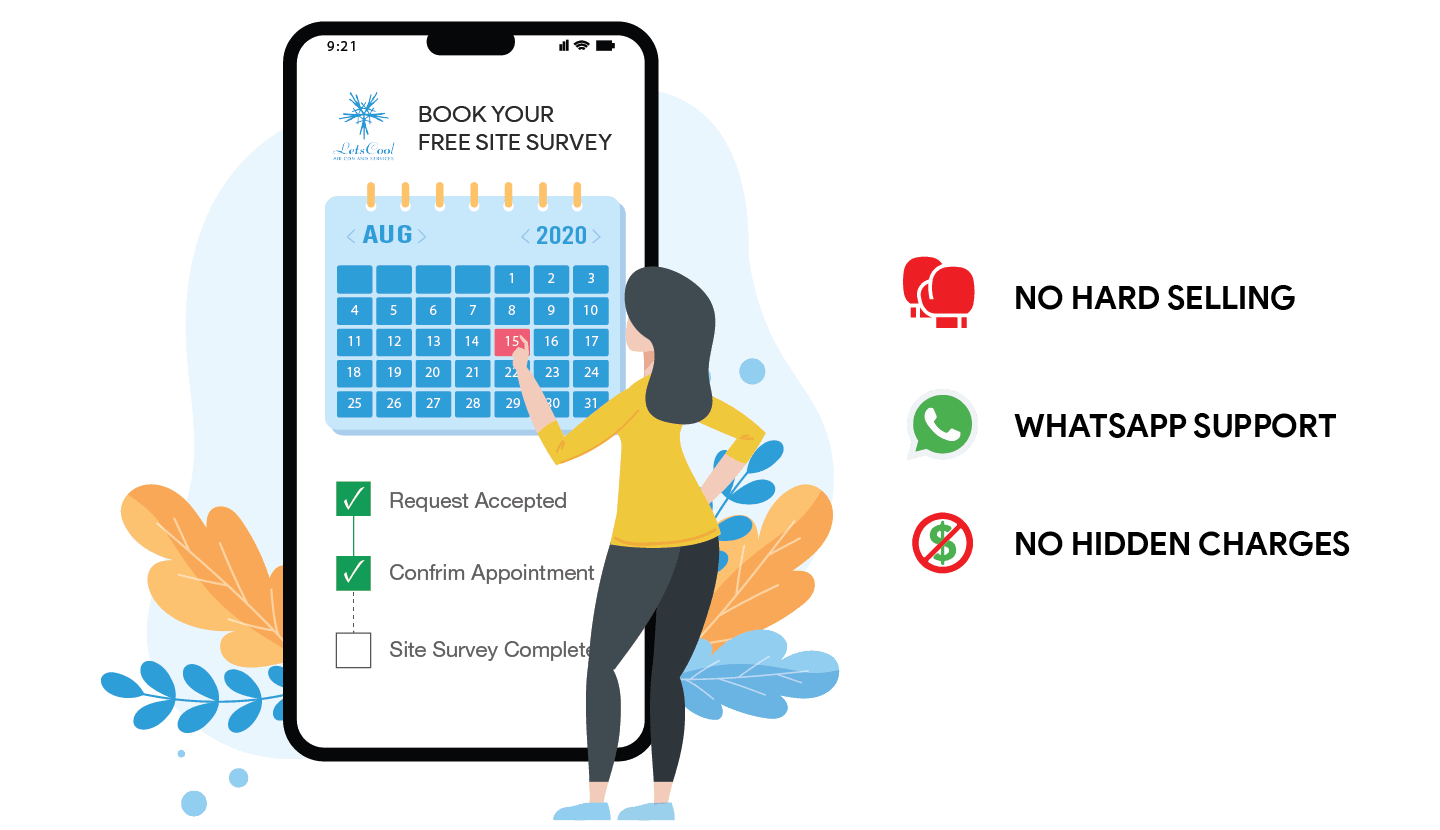 Best aircon Brands in singapore
Dakin is one of the more popular brands in Singapore. Daikin is best for your home. It has a five ticks energy-efficient rate and an In-built wifi Configuration model. So that easily reaches the customer and gets a good reputation. A wifi smart device can help you control your aircon from anywhere through your phone. 
Benefit of Daikin: 
Very durable and reliable 

Energy Efficient
Very quiet perform
Full control from anywhere
Long term warranty
Mitsubishi is one of the trusted aircon brands these days. Currently, Mitsubishi has two models that are Mitsubishi Electric and Mitsubishi Heavy Industries. Many people for home prefer Mitsubishi Electric (Starmax) because it is more energy-efficient and has no maintenance issues. Compared to Mitsubishi Heavy.
 Benefit of Mitsubishi: 
5 ticks energy-efficient 

Long term warranty 

Reliable and good performance 

Easy to clean and Maintain 

Highly efficient 
Panasonic is an extremely energy-efficient aircon Brand In Singapore. Panasonic is the best choice for your home and office. Panasonic aircon does not just cool down your room; they make the room cooler and better. And this brand provides the best cooling efficiency and more features.
Benefits: 
5 ticks energy efficient 

Good warranty

 More reliable and efficient 

Stylish 

Many models have highly responsive auto cooling settings.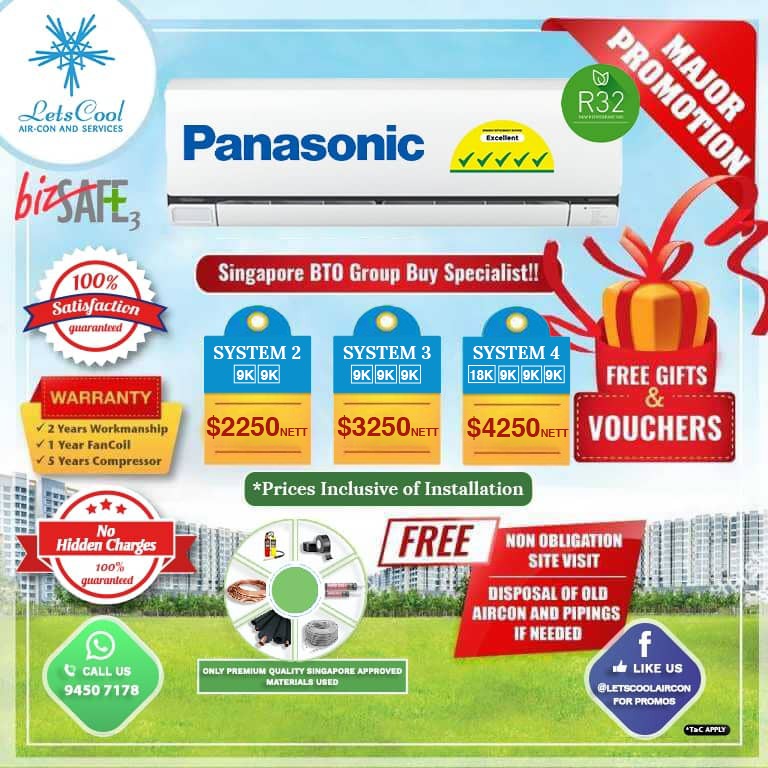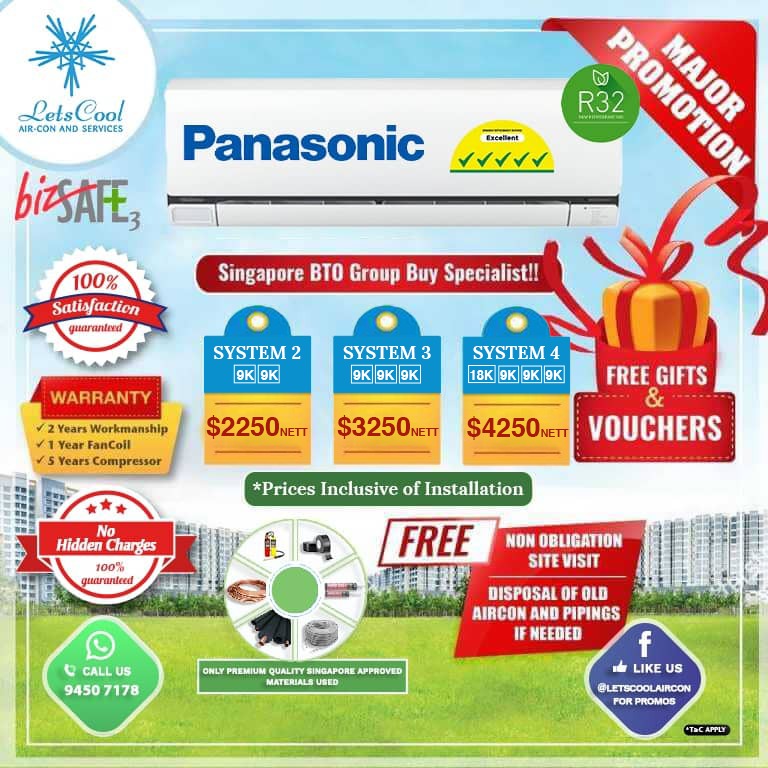 Also Midea , Lg and others are also the most popular aircon brands in singapore.
Have you looked for a new aircon for your home and office? 
The above information is more helpful to you. Letscool aircon service company provides all energy-saving best aircon Brands which include the best warranty for aircon Installation. If You want to buy an aircon for your place. You can hire Letscool to get the best aircon, and best privilege offers too. All the best !!