If you're looking for the best air conditioner in Singapore. We've reviewed the leading brands, including Daikin, Mitsubishi, Panasonic, Toshiba, Midea, and more. Which one is right for you? Keep reading to discover more! In this blog, we'll take a look at what makes these brands such excellent choices. Read on to discover which one is best for your home/office.
If you want an aircon that will save energy and keep you comfortable, Daikin is the brand for you. Their aircon models are designed with advanced technologies and low energy consumption. They also come with the best warranty and have many other amazing features. This makes Daikin one of the top choices for energy-saving aircon units. And you can design your place in a split or centralized unit.
Key features of daikin Aircon :
Premium quality with supreme performance

Inbuilt Wi-Fi build

Best cooling experience 

Warranty available

Energy efficient Aircon 
When it comes to air conditioning in Singapore, you have many choices, but Mitsubishi stands out from the rest of the pack. This brand's air conditioning units are not only energy-efficient, they're also certified to be the best in Singapore. You can rest assured that the air conditioning unit you choose will last for years, thanks to the company's extensive product line. With the premium cooling experience Mitsubishi Aircon is one of the most preferable brands in Singapore.
Key features of Mitsubishi Aircon :
Top quality cooling experience

Eco-friendly Aircon

Warranty available

Electricity bills will be less

Energy saving Aircon 
If you're looking for a quality air conditioner with a low running cost, consider the Midea brand. Founded in 1924, this Japanese company has been known for its energy efficient units. It has also become a major player in smart home technology. Its mobile controller allows you to control your air conditioning from anywhere, and its built-in Wi-Fi system allows you to connect your air conditioner to your smart home device.
Key features of midea Aircon :
Built in Wi-Fi included

Best cooling experience

Warranty available

Electricity bills will be reduced

Budget friendly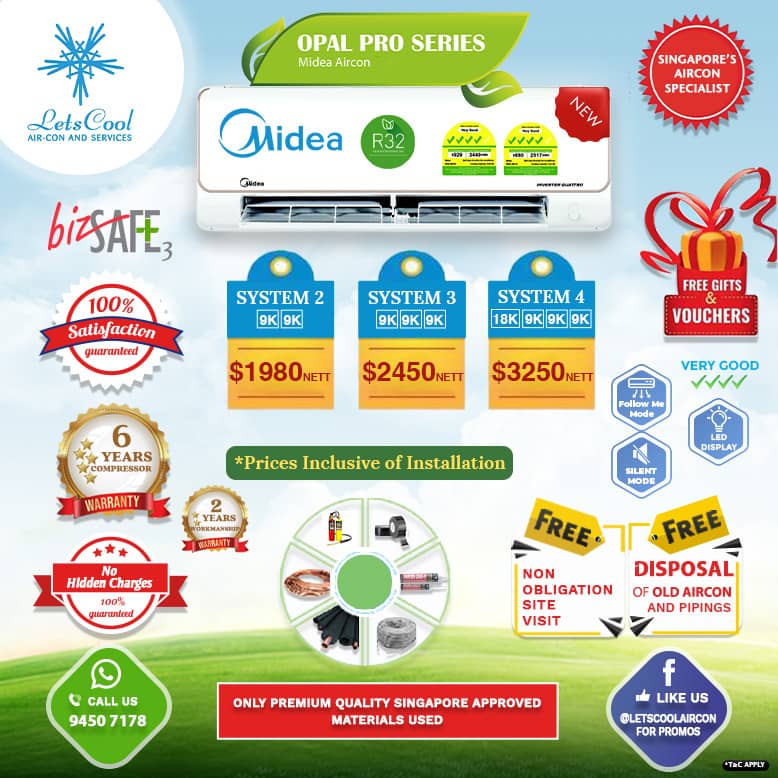 If you're looking for an energy-efficient aircon for your home or business, you've come to the right place. Panasonic makes many kinds of units, including inverter units. Their energy-efficient designs can also save you money, and they are also pocket-friendly. And this aircon includes sensor based activation , it helps to be user friendly and we could get efficient cooling even on summer days.  You could install panasonic ac split and centralized type of unit based on your location.
Key features of Panasonic Aircon :
High quality cooling efficiency

Best energy saving Aircon 

Premium quality Aircon

Stylish

Warranty available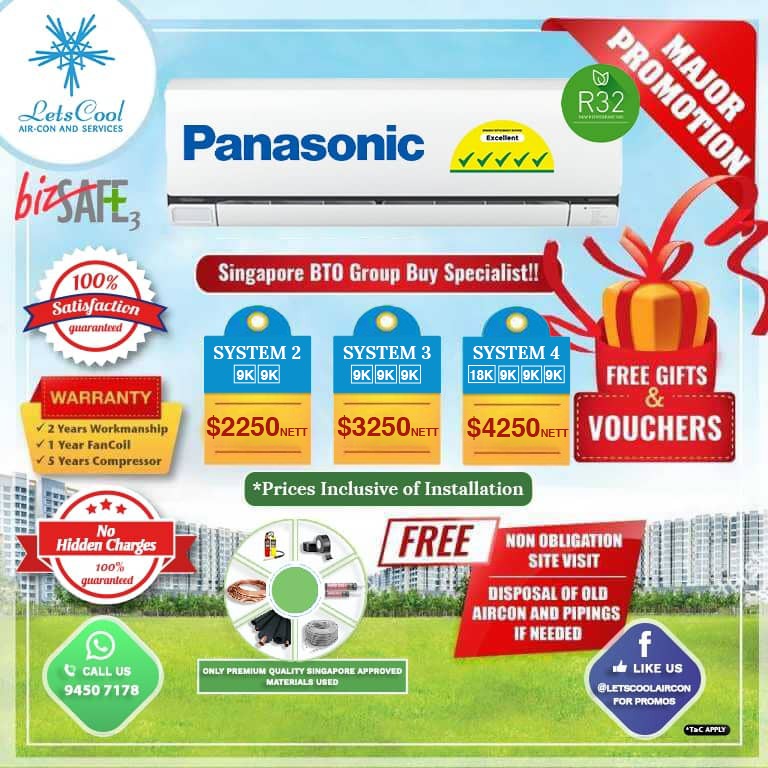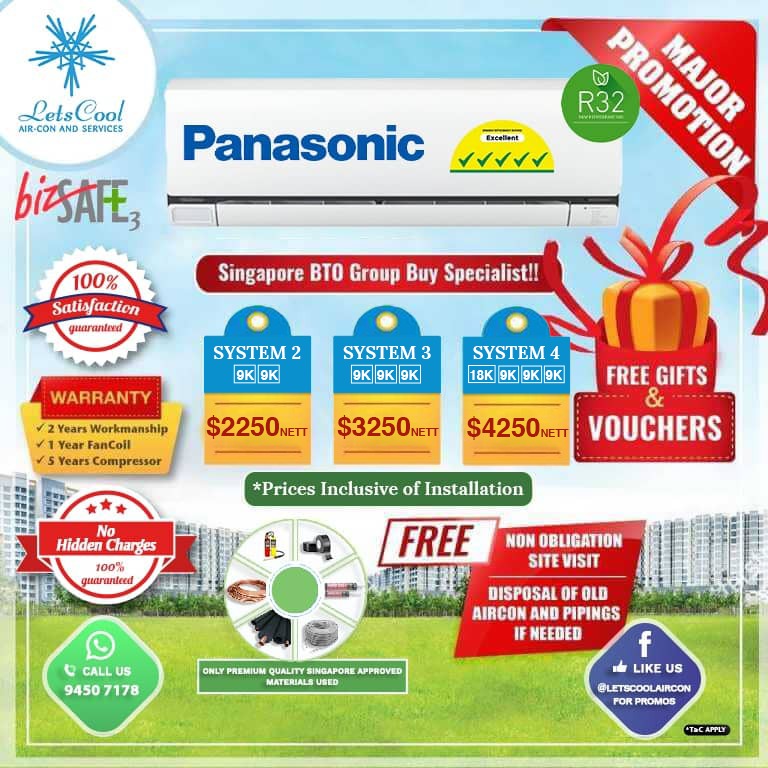 While Toshiba is one of the lesser-known aircon brands in Singapore, its products are reliable, durable, and energy-efficient. Some aircon models from the company use a new type of refrigerant gas that has less carbon dioxide emissions than older models. You might have to get a replacement gas for your Toshiba air conditioning unit if you choose the environmentally friendly type. Although older units may have difficulty finding parts, Toshiba air conditioning is reliable and highly durable.
Key features of Toshiba Aircon :
Reliable Aircon with premium features

High quality cooling experience

Eco-friendly one

Warranty available
Still a bit confused about deciding the right Aircon for your needs ?
Letscool aircon service offer Free site survey for our customers , so that our technical expert will help you regarding to choose best aircon for you home and more you could know about trunking, piping, etc.,   Our experts are well-trained technicians, so we ensure to provide the best service for our customers. 
Book a Free site survey at +65 9450 7178.